You're worth more than the points you've accumulated. Our new loyalty program, KnifeJoy+, is simple to join and belong - Buy a knife from knifejoy.com, and you're in for 12 months. That's it, NO BULL.
Buyer's Club Benefits
Members are presented special pricing on select products after logging in to KnifeJoy.com
Inclusion in members' email group for exclusive deals, pricing, and products
What to Expect
When logged in to knifejoy.com, KnifeJoy+ members will have a tailored experience to unlock special products and pricing. Here's what to look for when logged in as a KJ+ member.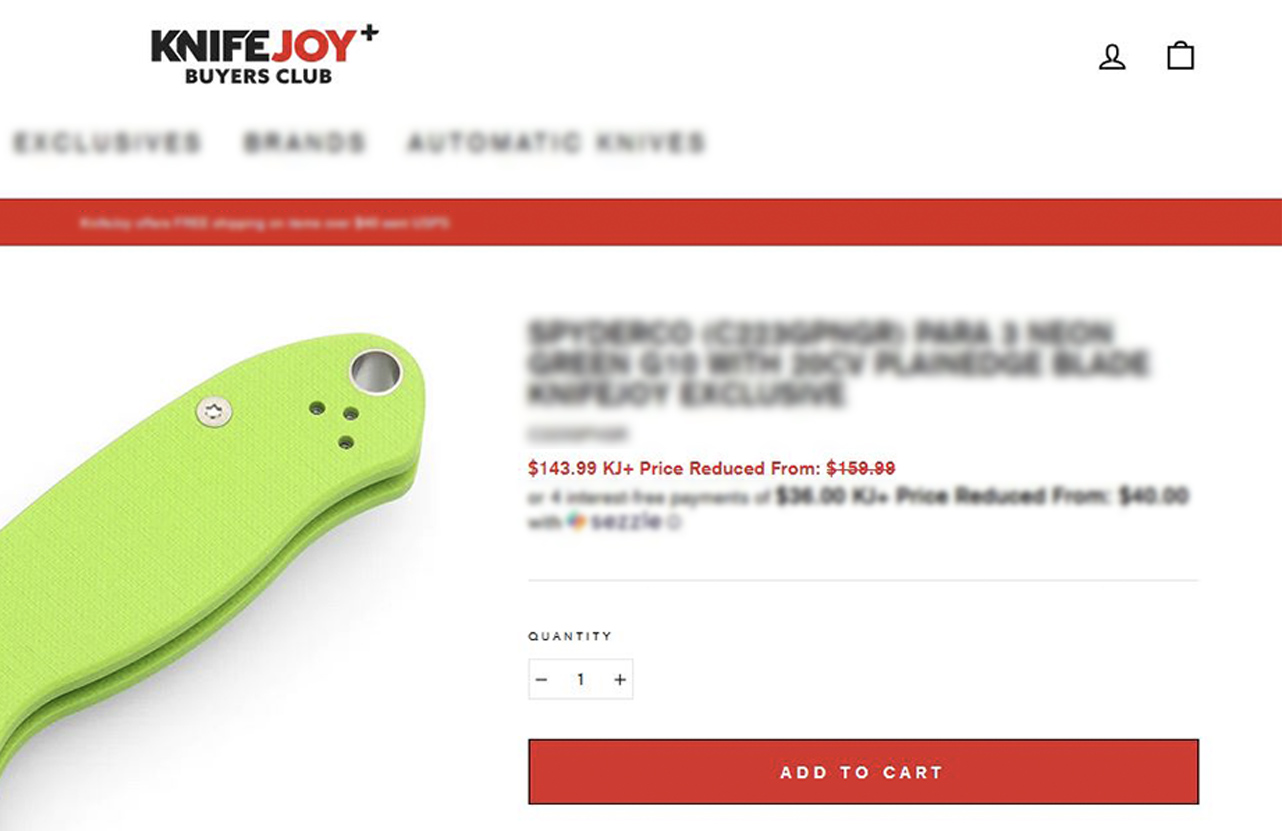 Get Started
* Not eligible if last purchase was made prior to November 22, 2022.